Suburban Air Freight has earned its reputation for excellence in the overnight express business. We've logged hundreds of thousands of hours flying in some of the most demanding conditions. Suburban has worked hard to establish its reputation of reliability by offering:
Professional pilots experienced in all weather conditions
Meticulously maintained aircraft
Best match of airplane to load size
Since 1984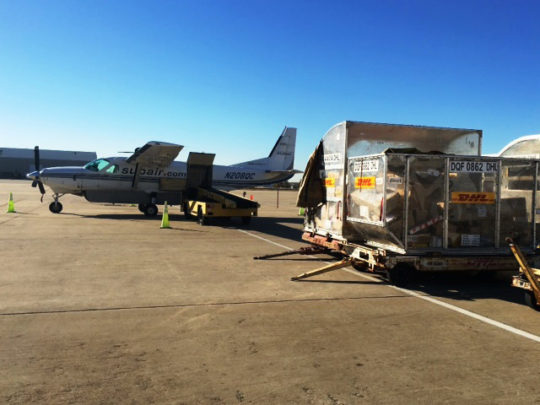 Reliable, Responsive Air Service for Any Load
Whether you want to move one pound across the state or 30,000 pounds across the country, we can handle it.
Our staff will coordinate every aspect of your delivery – from departure to destination – and can accommodate special requirements such as forklifts or belt loaders.
24-hour dispatch
1 hour or less response time
HAZMAT certification
Cargo-only configuration, FAA approved nets, restraints and liners
U.S. and Canadian operations
5,000-pound forklift onsite, 24 hr availability
Cargo Charters Any Time - All Weather Capable
Suburban Air Freight's de-iced, radar-equipped aircraft are certified to fly in almost any weather condition. We're ready when you are.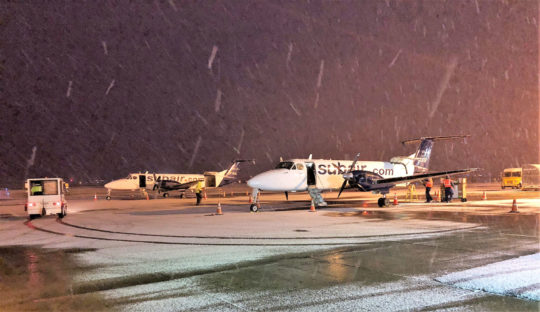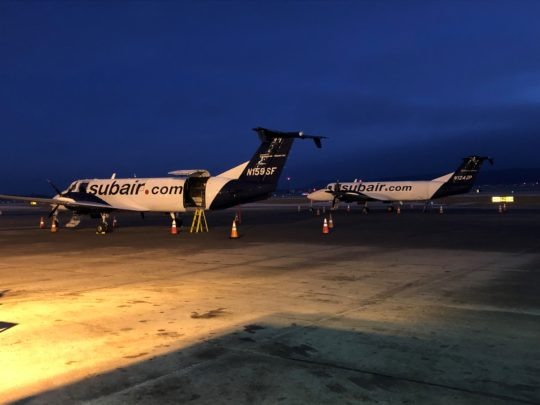 Special Requests
Overnight transfer of MIS and Data systems
Handling time-sensitive materials such as computer tapes
Short and long term scheduled flights
Specialized contracts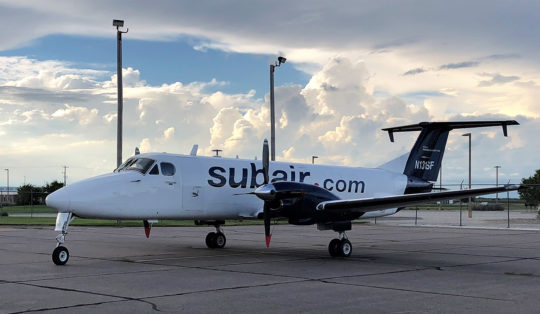 Beech 1900
Speed (MPH)

275

Max Weight

5000

Door Size

52"x52"

Interior Capacity

630 c.f.

Length - Main

371"

Height - Main

55"

Width - Main

56"

Length - Bagg

Height - Bagg

Width - Bagg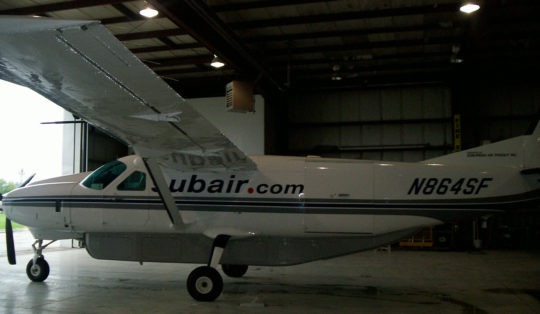 Cessna 208
Speed (MPH)

180

Max Weight

3400

Door Size

48" x 48"

Interior Capacity

347 c.f.

Length - Main

130"

Height - Main

54"

Width - Main

57"

Length - Bagg

24"

Height - Bagg

48"

Width - Bagg

46"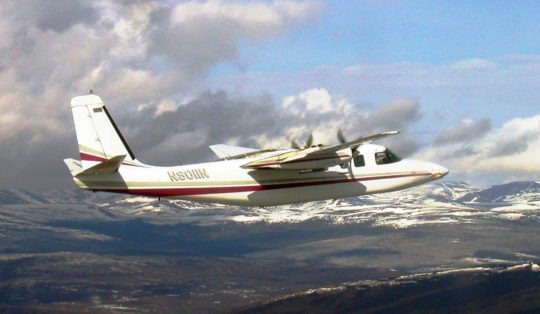 Aero Commander
680FL
Speed (MPH)

190

Max Weight

2000

Door Size

24" x 47"

Interior Capacity

250 c.f.

Length - Main

139"

Height - Main

48"

Width - Main

55"

Length - Bagg

Height - Bagg

Width - Bagg