Suburban Air Express, Inc., operates all-weather cargo service for major package and freight forwarders, as well as certain contracts in support of the US Department of the Interior and Alaska Fire Service. Operating primarily in interior Alaska, Suburban Air Express' Alaska Division is proud to have consistently received the highest evaluations in the most demanding environment. Operations include logistical and administrative support work at remote villages and minimal airstrips. low-level marine mammal surveys for various federal and state agencies, fire detection and mapping, and initial attack work.
Our Alaska aircraft are highly equipped for fire detection and remote operations in undeveloped areas. In addition to a full dual panels and a complement of navigation and communications equipment, these aircraft typically also carry 3 GPS receivers, dual FM transceivers, satellite navigation and tracking equipment, satellite telephones, and other specialized equipment.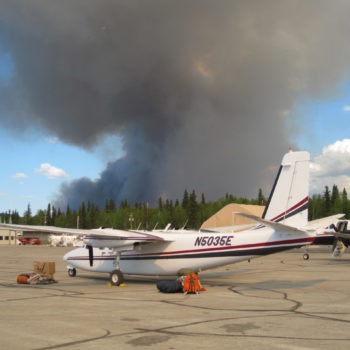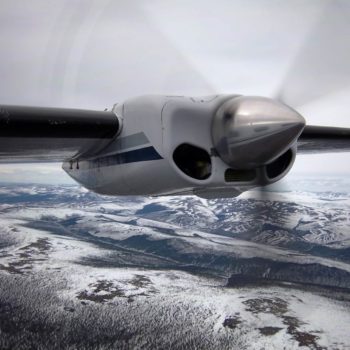 Pilots wishing to fly for Suburban in Alaska are among the most experienced and highly skilled, with extensive backgrounds in remote area navigation, in-flight decision making, and operation of high-horsepower, supercharged, geared, piston engines. Operations require extra emphasis on planning, options, and sound risk management.
Our maintenance personnel have a history of successfully managing special challenges in Alaska. The work is demanding, but rewarding. Suburban Air Express, Inc., is equipped, experienced, prepared to safely perform in the most difficult environments.